Our distribution business just got a better brain
Computaleta goes mobile with a real-time stock management system.
With the advent of 'always-on' e-commerce and the demand for faster response times, Computaleta always had a challenge meeting this demand given our multiple locations and thousands of different SKUs.  
So, last weekend our staff worked around the clock to count tens of thousands of metres and hundreds of rolls across two locations at our main distribution centre in Albany, Auckland.  
This completed our move to a new intelligent stock management system across our five different order fulfilment branches across New Zealand. That is no mean feat!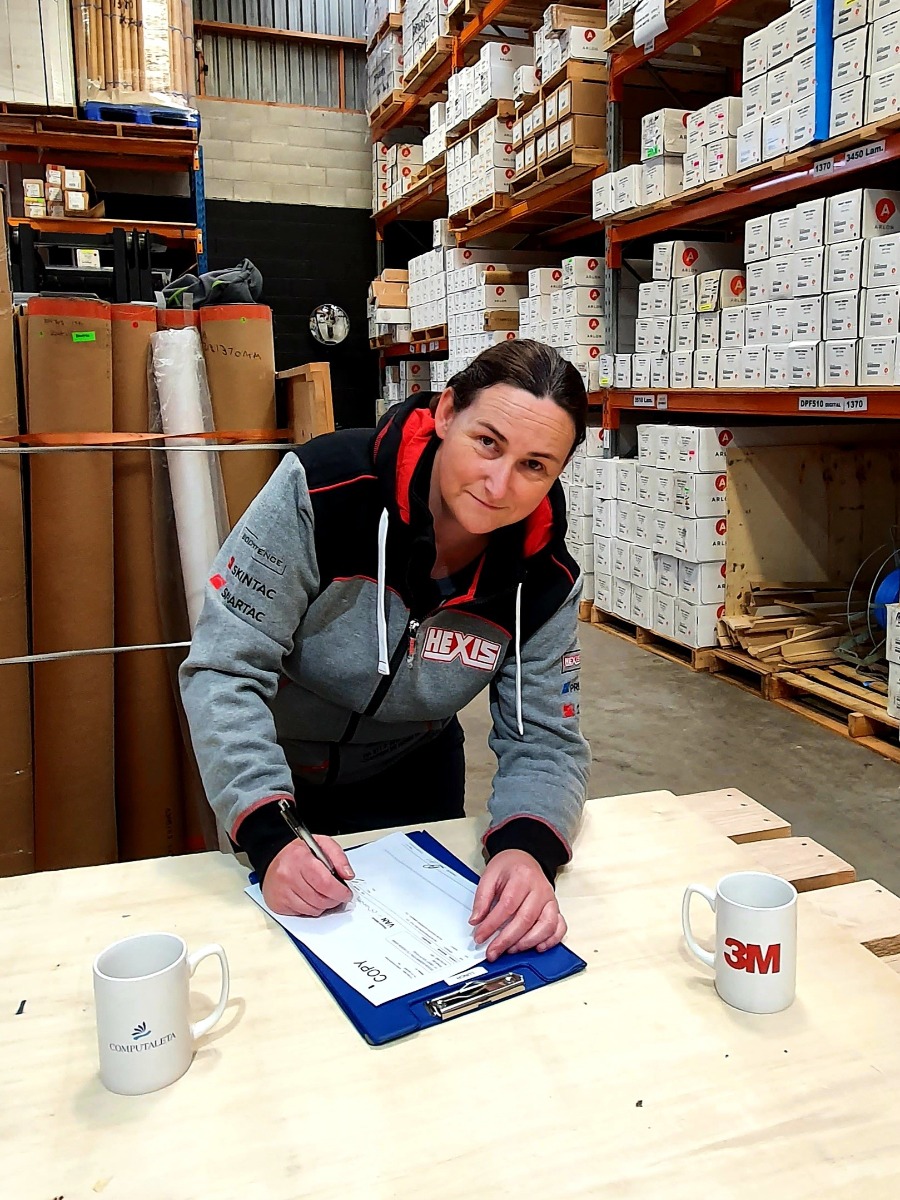 The new system uses cutting edge technology via smart wearables to pick and dispatch orders. It will substantially reduce walking and picking time, whilst recording down to the metre accurate stock measurement in real-time across all locations.
Adele Peterson (pictured, right) Director in charge of implementation, says that the new system will enable Computaleta to continue to scale without losing what is important to us: the customer experience. 
"This delivers huge efficiencies when it comes to picking orders. It improves speed and accuracy and provides up-to-the-second mobile inventory management.
"This means better visibility, fewer errors, an increase in service levels, and lower operating costs over time."
---
So what changes should customers expect to see?
Up to the second stock information on hand for all branches. We will be able to tell you all the different sized pieces of a particular colour to the metre, at all locations, immediately.
Practically zero mistakes. It is impossible to pick a product incorrectly so goods should arrive to our customers correct, and on time.
Better stock management to ensure we never run out of the stuff you love
You will notice barcode labels on all stock. TIP > put these barcodes on your job sheets; you will always know what products you purchased for that job.