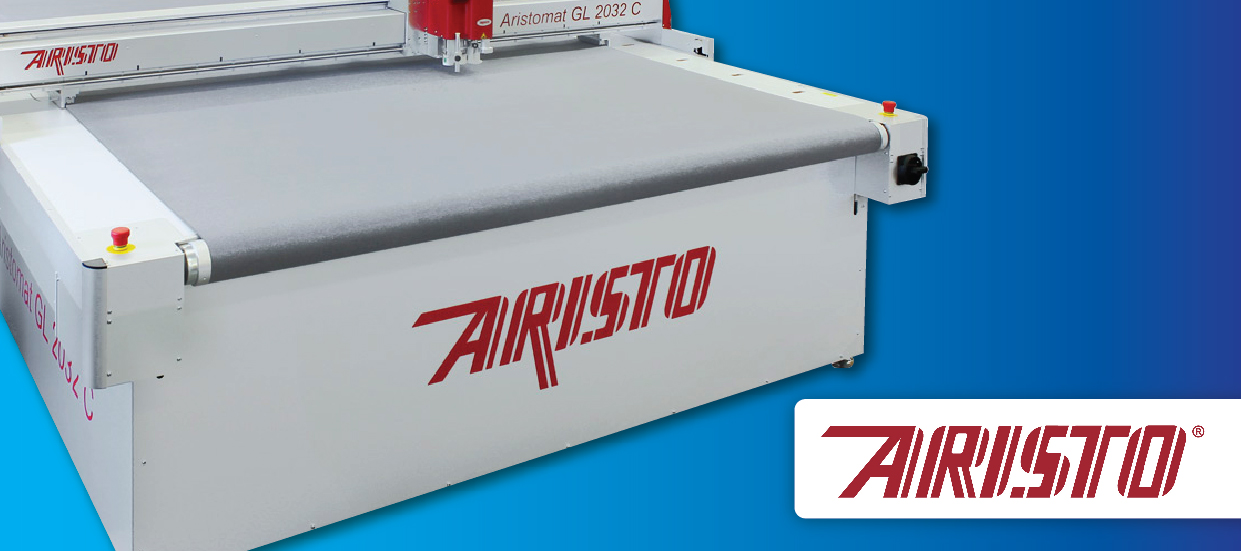 ---
Computaleta appointed as Channel Partner for
Aristo Cutting Solutions

Auckland:   Sign and Graphics supplier Computaleta has been appointed as a New Zealand channel partner for Aristo Cutting Solutions, the leading German manufacturer of large-format digital flatbed cutters. 
With a cutting width of up to 5200mm, Aristo is known for its precision in demanding applications.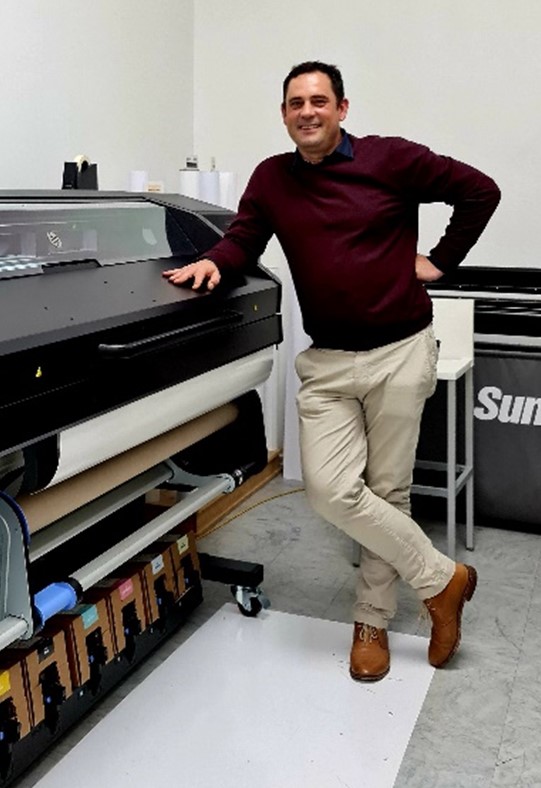 Aaron Kemp (pictured right) Hardware Manager at Computaleta says that having Aristo in their line-up now gives them a solution across the whole digital cutting spectrum, including industrial high-volume users.
"Aristo's German made and engineered cutting tables gives us a machine that can solve even the most demanding cutting tasks precisely and reliably, especially for customers who have significant volumes to produce."
He says the Aristomat can be completely customised with numerous application-specific toolheads for die-cutting, kiss-cutting, creasing, scoring, punching, milling or labelling a variety of materials, including ACM, acrylic, cardboard boxes, foils, foams, laminates, technical fabrics, cardboards, wood, hardboard or non-ferrous metals. 
"The Aristomats are as diverse as the graphics industry.  All conceivable materials can be processed with a variety of toolheads to choose from, to cut cleanly and quickly. 
Swapping applications from routing ridged materials to cutting fabrics, banners or stickers is effortless and the machine selects the right tool head for all the various ways to cut a product."
"Aristo is also the only cutting table that can cut ACM with a blade.
"The software CutRecall saves all required values and allows a change of operator without losing any knowledge of how to cut.
"Whether sheeting or on a roll, an automatic material feed always ensures that the cut is continued precisely, and an Automatic Eye camera system checks the material distortion of the print and corrects the cut exactly to the designer contour," Mr Kemp says.
Machines also can come with conveyor belts, material deed as well as winding and unwinding systems.
Arlette Farland, Director at Computaleta says her experienced hardware team are passionate about ensuring all customers get the support they deserve when buying cutting equipment, be that a small roll plotter or when making a significant investment into a digital flatbed cutter.
"When it comes to selling and supporting hardware equipment in New Zealand, Computaleta bring a responsiveness and honesty to the process to ensure customers get what they need now and into the future. We are very excited to be able to offer that service now with Aristo."
Computaleta are the only New Zealand owned distributor with a national reach, through five branches nationwide they support all regions around the country with a local presence.
For you would like more information about our range of Aristo cutting and finishing equipment contact aaron.kemp@clgroup.co.nz