HP has signed a new channel partner agreement with stalwart Sign and Graphics distributor, Computaleta, to supply HP wide-format hardware, ink and consumables to the New Zealand market.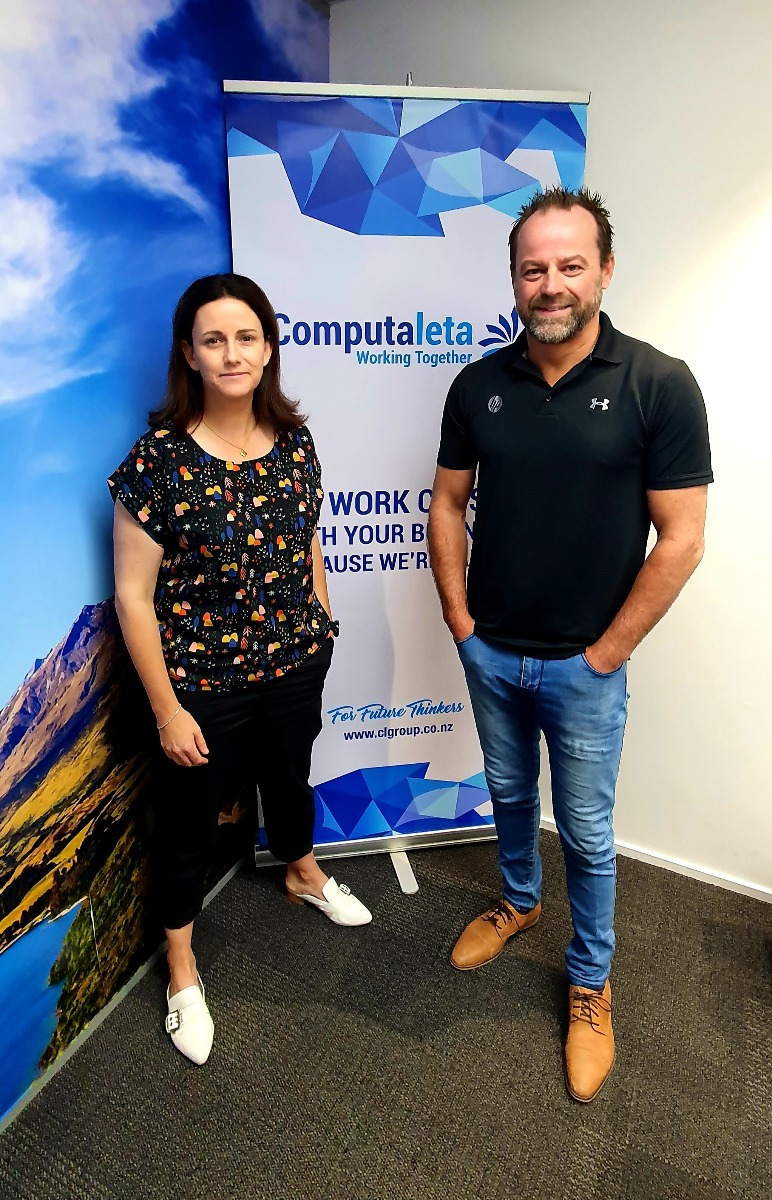 Computaleta will stock ink and consumables specifically at their Auckland, Wellington and Christchurch branches from December, with Hardware demonstration showrooms to be established at their new premises in Onehunga, and Christchurch, in early 2021.
With almost 40 years' experience within the signage industry, Director at Computaleta, Arlette Farland (pictured right, with Wayne Shaw, Business Manager for HP Large Format Print), says that providing equipment hardware has been a desire for some time and she is delighted to be doing that with HP.
"I am always looking for new opportunities to expand our range, so the inclusion of this range of equipment really brings us full circle.
"Hardware has been the missing link in our portfolio since the mid-1990s and this closes that loop."
Arlette says they will be gearing up to give HP the specialist attention it requires.  This includes appointing two-three further staff to address aspects of this market and provide technical support in the near-term.
"We are looking forward to working with the HP team to offer HP Latex Equipment through our national network of distribution centres, and I know that our customers and the marketplace in general, will be pleased to see us do it."
HP Latex Inks are avalible for order online right now just click here.
See our range of HP Latex Printers here.